Raag Shayari
14th Jan 2019 marks the birth centenary of internationally renowned poet writer and activist Kaifi Azmi. We are having yearlong celebrations in the country and abroad with Mushairas, Plays, Seminars a Pen Festival and three Book Releases.
The premier show RAAG SHAYARI is a special evening of music and Kaifi Saheb's poetry conceived by Javed Akhtar, starring Ustad Zakir Hussain, Shankar Mahadevan, Javed Akhtar and Shabana Azmi, directed by Feroz Abbas Khan with Production Design by Anuradha Parikh.
Shankar will sing a selection of Kaifi's poems, Javed will recite them in Urdu, Shabana will recite the English translations and Zakir will interpret them on the tabla. Raag Shayari runs for 90 minutes without an interval. With a galaxy of internationally celebrated artists coming together for such an emotional evening as a tribute to Kaifi Saheb, the show is bound to have archival value.
There will be 3 shows of Raag Shayari
13th Jan 7pm at Tata Theatre
14th Jan (on his birthday) 7pm at St Andrews Auditorium Bandra. This is being presented as a fundraiser by Mijwan Welfare Society.
17th Jan at Nazrul Manch in Kolkata at 7pm
Artistes who will be performing:
Zakir Hussain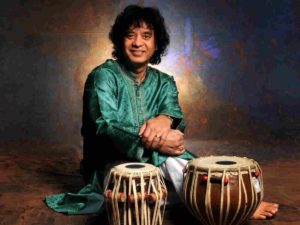 Tabla virtuoso, composer and percussionist, the brilliant Zakir Hussain is a world-class musician.  Widely considered the leading architect of the contemporary world music movement, Zakir's contribution has been unique with its many historic and groundbreaking collaborations, including Shakti and Remember Shakti. He has performed innumerable concerts both as a solo artist and when accompanying many leading jazz musicians and classical maestros of India.
A Grammy Award winner, Zakir Hussain is the recipient of countless awards and honours, including the Padma Bhushan and USA's National Heritage Fellowship. As an educator, he conducts many workshops and lectures each year. He has been in residence at Princeton University and Stanford University. He is the founder and president of Moment Records.
---
Javed Akhtar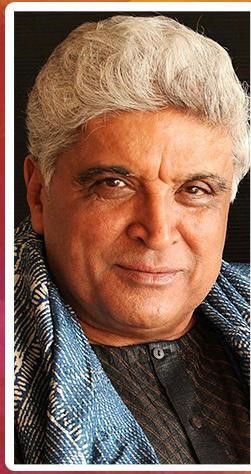 Belonging to a family of seven generations of writers and poets, Javed Akhtar is a highly respected Urdu poet who has won 5 National Awards given by the Government of India as Best Lyricist, three in consecutive years, and 15 Filmfare Awards as Best Screenplay Writer and Best Lyricist. He is also a recipient of the prestigious Padma Shri in 1999, Padma Bhushan in 2007 and the Sahitya Akademi Award in 2014.
His first collection of poetry, Tarkash and later Lava, have received rave reviews. His books Talking Films and Talking Songs, conversations with Nasreen Munni Kabir was published by Oxford University Press. These books have been hailed by film critics as the most definitive works on Indian Cinema. He was nominated to Rajya Sabha as a Member of Parliament by the President of India in 2010. He is the architect of the Copyright Amendment Bill passed by both Houses of the Indian Parliament that has, after a long struggle, given Copyright royalties to writers and music composers.
---
Shabana Azmi
An internationally renowned Indian film actress, Shabana Azmi has over 140 films to her credit. Her performances have earned her a reputation as one of India's finest actresses. Filmmaker Satyajit Ray said of her, "She's the finest dramatic actress in the country".
Shabana has received multiple accolades, including 5 National Film Awards for Best Actress. She has also received 5 Filmfare Awards amongst countless other national and international awards.
Awarded the prestigious Padma Shri and Padma Bhushan by the Government of India, she is the only Indian to have won the International Gandhi Peace Prize at The House of Lords, UK.
She is the Global Ambassador for Women in Public Service Project initiated by Hillary Clinton.
Like her father, Shabana believes that art should be used as an instrument for social change. She is a respected social activist who works for the rights of women and slumdwellers. She is a former Member of India's Parliament.
---
Shankar Mahadevan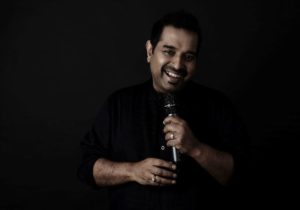 A qualified software engineer, Shankar decided to pursue a career in music and began singing jingles for ad films. With the release of the now famous Breathless album, he won himself a huge fan following.
He has performed all over the world in many classical and semi-classical shows with leading musicians, including John McLaughlin, Ustad Zakir Hussain, U. Srinivas. Selva Ganesh, Louiz Banks, Sivamani, Ranjit Barot, Taufiq and Fazal Qureshi. Shankar has recently been touring Europe with the Swedish world music band "Mynta."
Singing to perfection in Hindi, Urdu, Tamil, Kannada, Telugu, Malayalam, Gujarati, Marathi and in other regional languages, Shankar's vast talent, excellent training and hard work has helped him to express his finely tuned and flawless musical skills.
---
Purbayan Chatterjee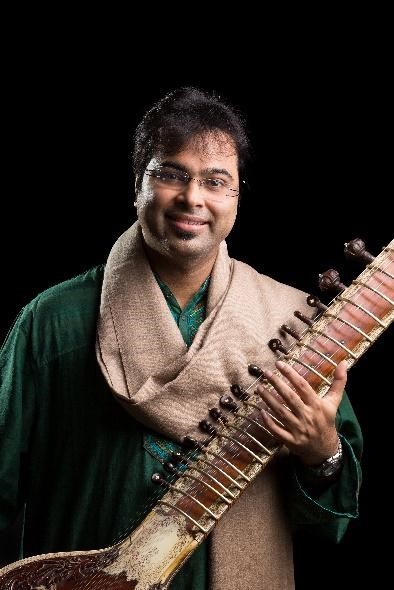 Purbayan Chatterjee has learned Sitar from his father Parthapratim Chatterjee. Purbayan's music is inspired by the sound of Pt. Nikhil Banerjee. He has performed as a solo artist and as a part of the groups Shastriya Syndicate and Stringstruck. He is also a vocalist and has performed in duet with Shankar Mahadevan (Dwo – from the album Stringstruck).
He has worked on the ground-breaking project Shastriya Syndicate – the first Indian Classical Band with a contemporary touch and has performed all over the world at places like Roskilde Festival in Denmark, OzAsia Festival in Australia, Traumzeit Festival held in Germany, etc. The album "Lehar" released by Times Music in 2008 has remained the best-seller for a year and a half. Shankar Mahadevan has performed the title song "Dwo" in Purbayan's super-hit fusion album, 'Stringstruck' released by Times Music. The number has also been compiled in the album "Aman ki Asha", an Indo-Pak peace project released by Times Music. He has designed the "Dwo" which is a Doppelganger of the Indian Sitar. He has performed several times with tabla artist Ustad Zakir Hussain.
---
Dilshad Khan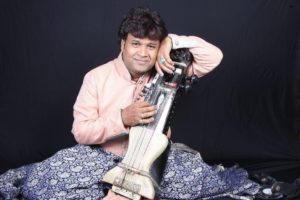 Dilshad Khan belongs to a Sikar Gharana of music who has given several stalwarts to Indian classical music. He is the tenth generation to take up Sarangi. His great grandfather Ustad Azim Khan Sahab was a court musician at Sikar Rajasthan.
He is known today for his excellent command on this difficult instrument and has already remarkably imbibed his great uncle's entire repertoire with a similar command and mastery on the Sarangi.
Dilshad Khan has played sarangi with Ustad Zakir Hussain in album Global Drum Project which won the prestigious Grammy Award in 2009. He is also a famous name in bolllywood music industry and has played for more than 500 Bollywood movies. He has played Sarangi in hit films like Devdas, Namaste London, Mohabbatein, Goal, Rockstar, Faltu, Mausam, Guzaarish, Jhoom Bara Bar Jhoom, Kyunki, Tere Naam, Dhobi Ghat, Dangal, Bajrangi bhaijaan, Padmavat and many more.
He has given many performances in all the major music festival and concerts in India like Savai Gandharva in Pune, Saptak in Ahmedabad, Shankar lal music festival in Delhi etc.
---
Soumil Shringarpure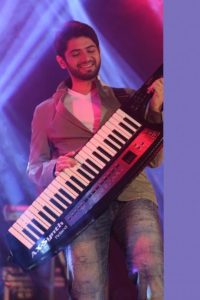 Soumil Shringarpure is a Western Classical pianist and has been accompanying the likes of Shankar-Ehsaan-Loy, Farhan Akhtar for Bollywood concerts and has also associated with Shankar Mahadevan, Ustad Zakir Hussain, Ustad Taufiq Quereshi, Siva Mani and others for fusion music concerts.
He along with his cousin brother Siddharth Mahadevan has composed music for numerous Marathi films, jingles and anthems. He has also acted in Marathi films as a lead Actor and is very soon debuting as a playback singer.
Images & Reactions of the Program
---
---
My hug said it All….LOVED this Special evening…Thank you for having me with you and yours today✨🙏✨ Your Father..He's smiling WITH you…feeling and experiencing his 100th Birthday, like only you..and all yours could have him treasure this day…🥰 I feel you.. and send you much MUCH love🤗Love You ❤ – Aishwarya rai Bachchan
An evening full of poetry & music!
Pure magic on stage!! In honour of @AzmiKaifi saab.@javedakhtarjadu, @azmishabana, #UstadZakirHussain, @Shankar_Live @stringstruck #DilshaadKhan & @soumil_ds directed by #FerozKhan pic.twitter.com/Gqfs9SkffI

— Anil Kapoor (@AnilKapoor) January 15, 2019
---
Got to be a part of an incredible tribute to Kaifi saab on his birth centenary.
His words are timeless.
Brought back so many fond memories.
I was lucky enough to meet him & hear his great voice,heart warming & unforgettable poetry.
I am & always will be a huge admirer of his… pic.twitter.com/EbJy0klQfC

— Anil Kapoor (@AnilKapoor) January 15, 2019
---
There are very few evenings where you return home altered by the experience and this was definitely one of them-magical poetry and music, an homage to #KaifiAzmi @AzmiShabana am holding it in my heart-have found Kaifiyat and listening to it this morning #RaagShayari pic.twitter.com/NQALLxlg18

— Twinkle Khanna (@mrsfunnybones) January 15, 2019
---
Here's how @KumarVishwasdel snd other poets paid tribute to @AzmiKaifi on his centenary year @AzmiShabana pic.twitter.com/wopzEE5k8F

— Rajeev Mullick (@rmulko) January 20, 2019
---
Am speechless!! What an amazing tribute from chidiya to her father… so much love… such an amazing eve.. have left overwhelmed and loving you more than I already do!!! Big hug –  Divya Datta
What a wonderful wonderful show a Shabana. Really was so moved by it, and by Kaifi Sahab's genius and humanity… thank you for doing this, and I really hope you will consider doing more shows. I think this will have a very long run (if the artists are available!). Much love and thank you for having me. ❤❤❤😘 –  Kiran Rao
Tonight was the most amazing evening. Loved every minute. You looked ravishing and your oration Was just mind blowing. Both you and Javed Saab complimented each other absolutely in sync. I could go on… thank you for making me a part of your lovely evening. Love you. –  Madhu Chopra
Can't thank you enough for giving us such a rich experience 🙏🏻❤ – Dia Mirza
Shabana I didn't meet you as there was too much press around but I loved the show.. its was really fab. Enjoyed myself . Zakir Husain. Shankar. Javed sahab. You and most off all your dads poetry! So beautiful. And what a wonderful forward thinking man.. you must be so proud .. it was amazing. So glad I came 🤗🤗🤗🤗  – Sunita Kapoor
Congratulations amazing show mind blowing all the best …🙏🙏🙏🙏🙏 – Roop Kumar Rathod
What a mesmerising evening..was simply beautiful to be a part of it. Thank you so much 🤗🤗  – Urmila Matondkar
Love you Shabana and Javedji !! This experience was so so special for me !! Once In a life time ! Thank you for this !! 💕💕💕💖😘😘 –  Shankar Mahadevan
Dear All
Aadaab
I just wanted to express my deepest gratitude for affording me the incredible experience of Raag Shayari and a chance to bow my head in the presence of Kafi's words and pay my respects. This has been a wondrous time spent with you all, I look forward to a re visit soon.
Love and Hugs
Zakir Hussain
Was trying to express myself in words but didnt know how so called you🙂.Sorry i missed your calls.
Thank you for ystdy.It was pure feeling …It was love.It was soul ♥💥☀⭐🌈!!
Don't know how else to say it 🙂🙏.
Much love & regards – Vidya Balan
---
I am overwhelmed by the reaction to Raag Shayari. My phone hasnt stopped ringing and the congratulatory messages have been pouring in. My heart is full and I cannot thank Javed Shankar Zakir Feroz Abbas Khan and Anuradha Parikh enough for the sensitivity they brought to the show. Im also grateful to my film industry colleagues who turned up in large numbers for the tribute – Shabana Azmi