Traveling in the Kaifiyat Express has now become an experience in comfort, luxury, and style!
Kaifiyat Express is now no longer any less than the Rajdhani Express! Finally, the Railway Ministry has added high-end technology coaches to 12225/12226 Kaifiyat Express running between Azamgarh and Delhi. On Tuesday, September 6th, a crowd of people gathered at Azamgarh railway station to steal a peek into these new artistic coaches. The old-fashioned coaches have been replaced with technologically advanced LHB coaches. In total 22 new coaches have been added to the train, which includes 2 ordinary 2-tier coaches, 11 Sleeper coaches, 2 AC 3-tier coaches, 2 AC 2-tier coaches, 1 full First AC coach instead of half First AC coach, and 2 Power Car coaches. These additional LHB coaches will lead to an increase in the number of travellers as well. Now, the train has 80 Sleeper berths, 72 AC 3-tier berths, 52 AC 2-tier berths, and 24 First AC berths in total. The Sleeper coaches alone will allow seating for at least a 100 passengers.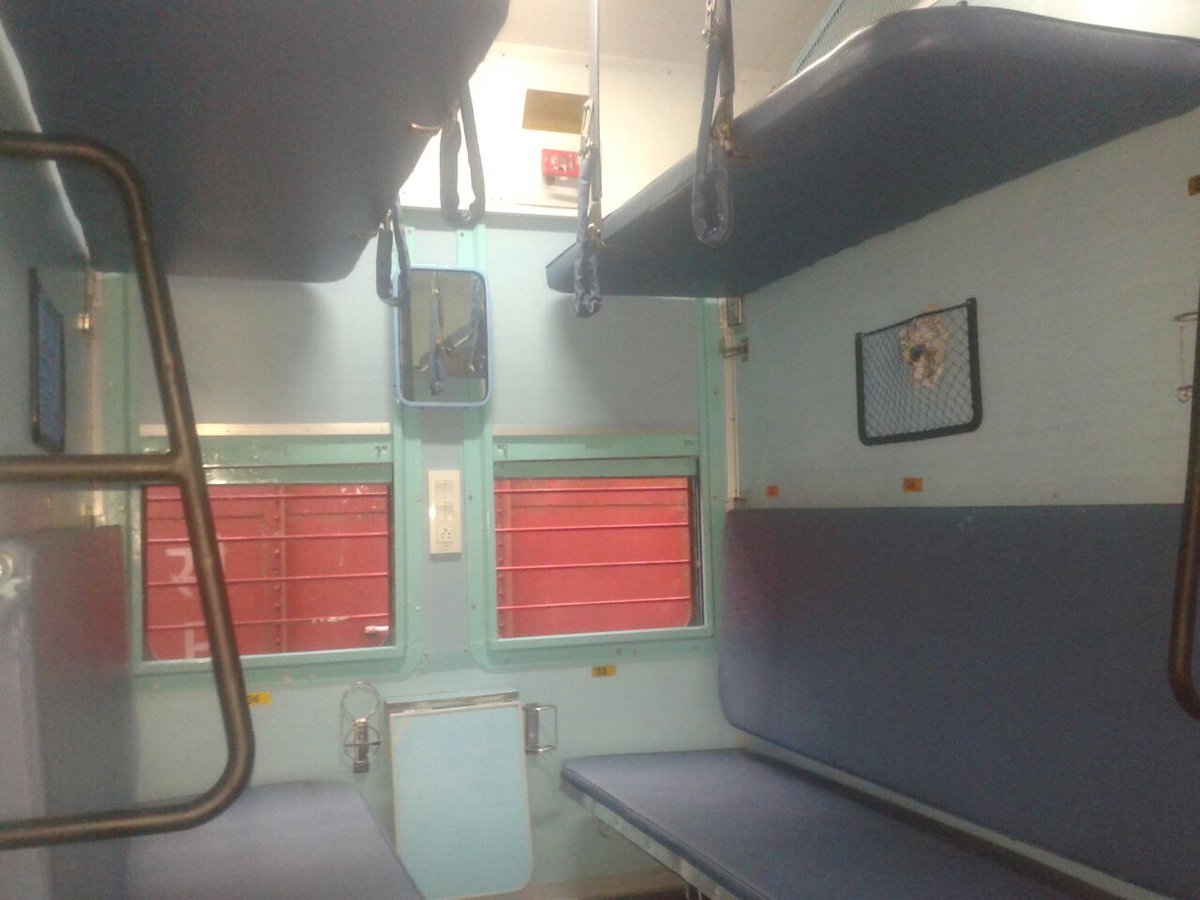 These new coaches will provide the travellers a comfortable and enjoyable journey. The major advantage of these new coaches is that the travel will now be smooth because the coaches are equipped with high-speed air suspension. The addition of 2 motorcars means that the lights, fan, and AC will operate on a generator, instead of battery. These coaches also have bio-toilets, ensuring that the railway tracks and platforms are kept free of squalor. The inside of the coaches have been installed with luxury features. Most importantly, compared to the older coaches, the new coaches are lighter in weight, which takes a lot of load off the train engine.
People are welcoming this move by the Railway Ministry, especially in light of the upcoming festival season that makes this train especially crowded since it is one of the choicest trains for people to travel by.  Some people are crediting the Prime Minister, while some others are imagining themselves in a bullet train while sitting in the newly launched coaches.