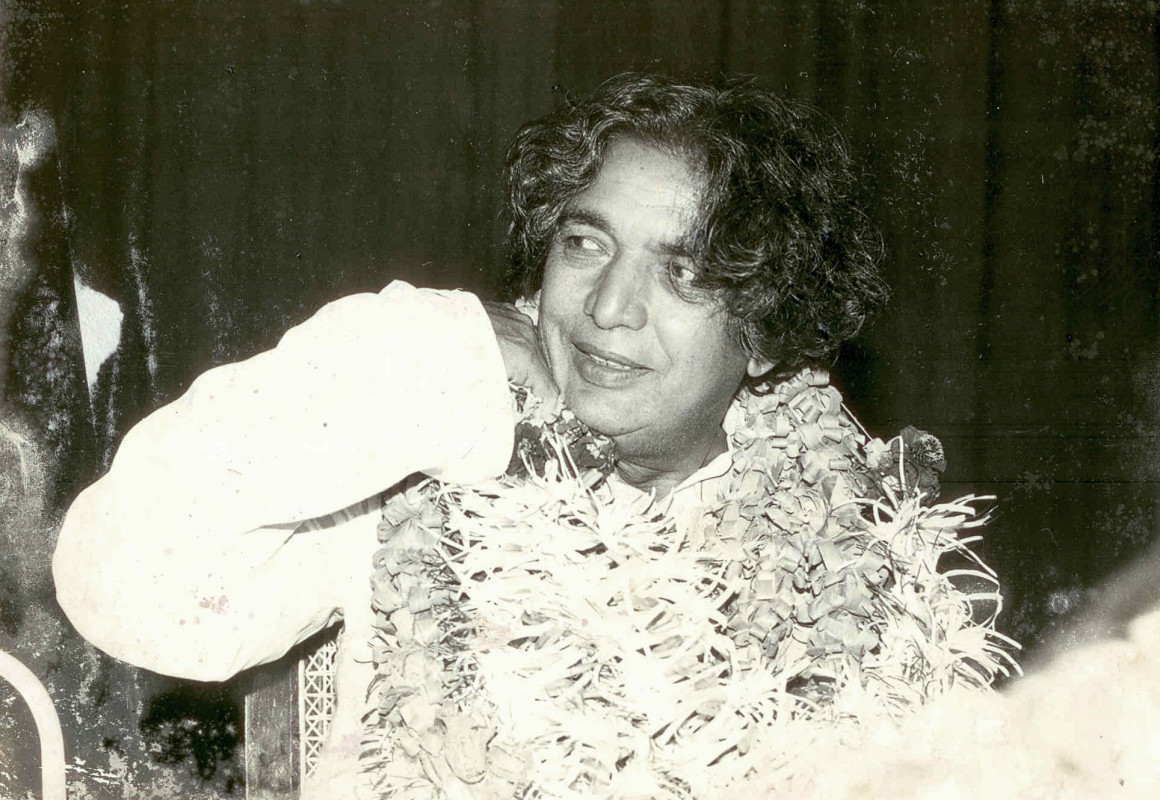 बुतशिकन कोई कहीं से भी ना आने पाये
हमने कुछ बुत अभी सीने में सजा रक्खे हैं
अपनी यादों में बसा रक्खे हैं
दिल पे यह सोच के पथराव करो दीवानो
कि जहाँ हमने सनम अपने छिपा रक्खे हैं
वहीं गज़नी के खुदा रक्खे हैं
बुत जो टूटे तो किसी तरह बना लेंगे उन्हें
टुकड़े टुकड़े सही दामन में उठा लेंगे उन्हें
फिर से उजड़े हुये सीने में सजा लेंगे उन्हें
गर खुदा टूटेगा हम तो न बना पायेंगे
उस के बिखरे हुये टुकड़े न उठा पायेंगे
तुम उठा लो तो उठा लो शायद
तुम बना लो तो बना लो शायद
तुम बनाओ तो खुदा जाने बनाओ क्या
अपने जैसा ही बनाया तो कयामत होगी
प्यार होगा न ज़माने में मुहब्बत होगी
दुश्मनी होगी अदावत होगी
हम से उस की न इबादत होगी
वह्शते-बुत शिकनी देख के हैरान हूँ मैं
बुत-परस्ती मिरा शेवा है कि इंसान हूँ मैं
इक न इक बुत तो हर इक दिल में छिपा होता है
उस के सौ नामों में इक नाम खुदा होता है
Bu-tt-shikann koi kahin se na aane paaye,
hamne kuch bu-tt abhi sapne main sazaa rakhe hain,
apne khwabon main bassa rakhe hain.
Dil pe ye sonch ke pathraav karo deewanon,
ki jahan hamne sanam apne chupa rakhkhe hain,
wahin Gazanin ke khuda rakhkhe hain.
Bu-tt jo toota to kisi tarah bana lenge unhain,
tukde-tukde hi sahi daaman main utha lenge unhain,
fir se ujade huye sapnom main sazaa lenge unhain.
Gar khuda toota to hum na bana paayenge,
uske bikhare huye tukde na utha paayenge,
tum utha lo to utha lo sayad,
tum bana lo to bana lo sayad.
Tum banao to khuda jaane banao kaisa,
apne jaisa hi banaya to qayamat hogi,
pyaar hoga na zamaanain main mohabbat hogi,
dusmanee hogi , adaawat hogi,
hamse uski na ibaadat hogi.
Wahsat-e-bu-tt shikani dekh ke hairan hoon main,
bu-tt parastee mera sheva hai ki insaan hoon main,
eak na eak bu-tt to har eak dil main chupa hota hai,
uske sau naamon main eak naam khuda hota hia.
but-shikan : idol breaker | siinaa : chest | path-raao : barrage of rocks | diivaanaa : frenzied | sanam : idol | Ghazni : Afhan invader | qayaamat : day of judgment | adaavat : animosity | daaman : part of the dress | tukRe : pieces | ibaadat : worship | vahshat : frenzy | hairaan : shocked | but-parastii : idol-worship | shevaa : trade, profession
Somnath