This is the centenary year of one of Urdu literature's brightest stars, a shayar beyond comparison and a lyricist who has given the Hindi film industry some of its most iconic songs. Celebrations to mark the 100th birth anniversary of Sayyid Akhtar Hussein Rizvi, better known by his pen name Kaifi Azmi, will kick off in earnest with an event called 'Kaifi Kahakashan' by Mumbai's Guru Nanak Khalsa College on July 28th.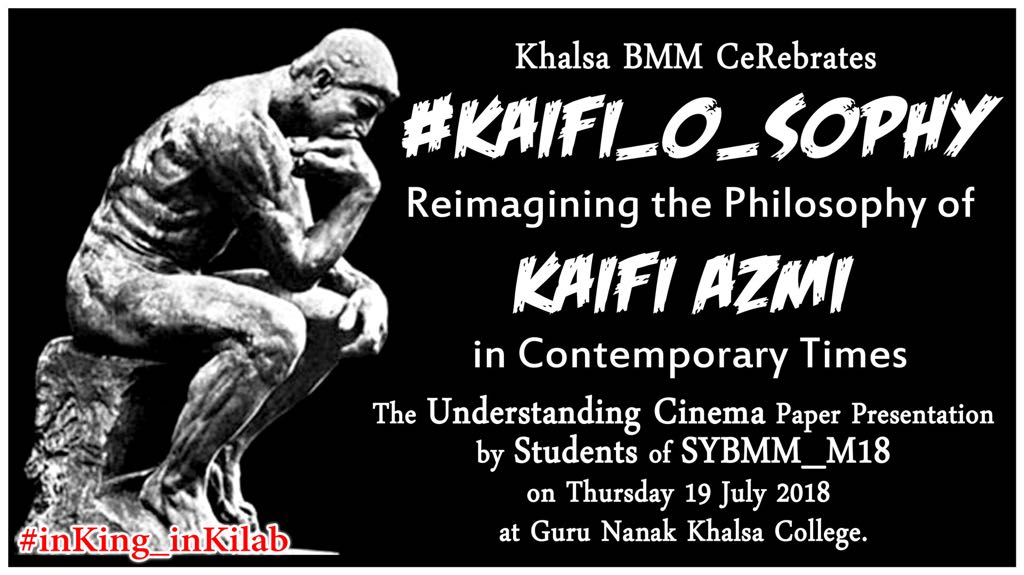 "Kaifi is a poet of all times with universal appeal. He inspires the youth, provides food for thought to adults, speaks the language of justice and brotherhood, which are very important messages in these fractured times," says Kaifi saab's daughter and actor-activist Shabana Azmi, who will be present with her cinematographer brother Baba Azmi on the occasion. She adds, "Our family is honoured that Khalsa College, which is known for its progressive values, is celebrating Kaifi's life and his work."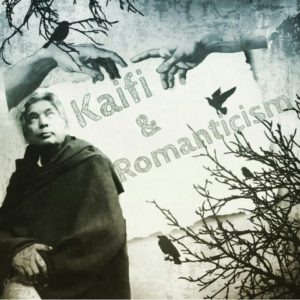 Kaifi Kahakashan will showcase the life of the legend through an multi-dimensional theatrical expression involving monologues, narration, live singing, contemporary dance form representation, rap re-invention of Kaifi saab's nazms, a ramp walk on the lines of The Walk of Mijwan (an annual fashion show organised by Mijwan Welfare Society an organisation founded by Kaifi saab) and allied audio-visual thematic treatment on the life and times of the poet, according to Prof Krishnaswamy Pravesh Viswanath Iyer, who teaches Understanding Cinema at the college's Bachelors in Mass Media programme.
In fact, the entire endeavour is getting wholesome mentoring from none other than Kaifi saab's son Baba and Shabana. "Our frequent visits to the Azmi's Juhu residence for guidance has seen an enthusiastic response from Baba Azmi who took keen interest in shaping our sensibilities to the poet's work and philosophy," says Jayani Savla, student. His fellow final-year collegian, Abhishek Purohit, who has scripted a monologue essaying the tumultuous journey of Kaifi saab and his actor-wife Shaukat, was also all praise for the generosity with which the artistic space of the poet's erstwhile abode at Juhu was thrown open to them.
Furthermore, several Khalsa college alumnus associated with Kaifi Azmi through IPTA (Indian People's Theatre Association) who have made it big in the world of films, theatre and art like Ramesh Talwar, Kuldeep Singh and Avtar Gill will also be present on the occasion along with noted ghazal exponent Jaswinder Singh (also a Khalsa alumnus), who performs with Shabana and her poet-lyricist husband Javed Akhtar's play Kaifi Aur Mein.
The July 28th event will be preceded with a seminar – Kaifi-O-Sophy: Reimagining the philosophy of Kaifi Azmi in contemporary times – on July 19th 2018, where poet-scriptwriter Manoj Muntashir delivered the keynote address.
"We're keen students who understand the philosophy of films, and are interested in creating an intellectual climate wherein young students get an orientation to apply thought to the thought of films down the ages," said Aiyarexplaining the thought behind this endeavour.
Source: http://www.dnaindia.com/just-before-monday/report-100-years-of-kaifi-2640047
Photo gallery
100 years of Kaifi